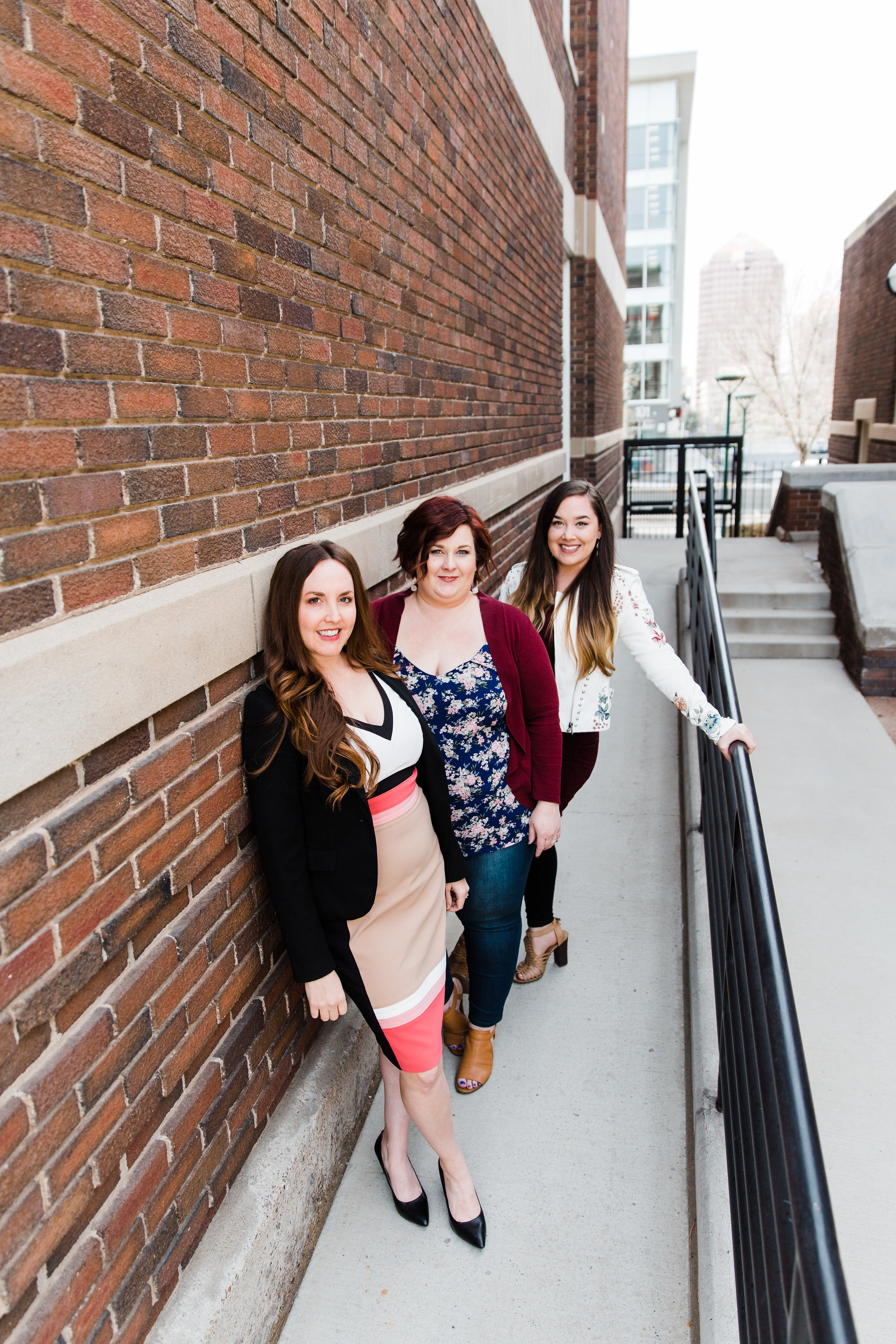 In case you were wondering, our studio runs on lots of coffee, plenty of laughter and often questionable music choices.
The Designers
We're 3 of the funniest chica's you'll ever meet. Trust us. We spend our days making gorgeous designs, coming up with new trends, and binge watching the Office. Devonna is the owner and #bosslady, and Stephanie and Julianne joined the team in 2017.
When you book your consultation with Funky Olive, you'll be meeting with one of us to discuss what you're looking for, and all of the options we can provide you with. Once you book, you'll be working one-on-one with our team, think of us as your new bff, who's going to help you through this crazy wonderful part of your planning process.