Devonna is the sassy-smart assy owner of Funky Olive. She fell in love with invitation design while designing for her own wedding and has been obsessed since. She's owned Funky Olive since 2010, and has grown it into a pretty rockin' studio with an emphasis on trend forward design and fun. Devonna loves that she's able to employ other bad-ass babes and support their creative outlets as well.
She love creating pieces that really speak to the feeling, aesthetic, and overall emotion that a couple is hoping to portray on one of the most important and dreamed about days in their life. The best part of the job is seeing how happy one of her designs makes a couple. There's not much in this world that brings her more joy!
You know that bringing her joy part? Well, there are a few things that make her heart burst with love - her husband and their two little boys are at the top of the list! Being a mom has been the absolute best thing to ever happen, and sheI can't imagine life any other way. Her fur baby Toolius is pretty high on the list too, he's a 10 yr old black lab who's every bit as spaztic as he was as a pup!
I'm fluent in sarcasm.

I became a graphic designer because I freaking love coloring.

I'm currently obsessed with taupe and gray.

I'm addicted to fonts and I need all the pretty things.

I love the paper crafting I get to do for my business, yet I don't scrapbook.

Mindy Kaling is my hero. She's hysterically funny.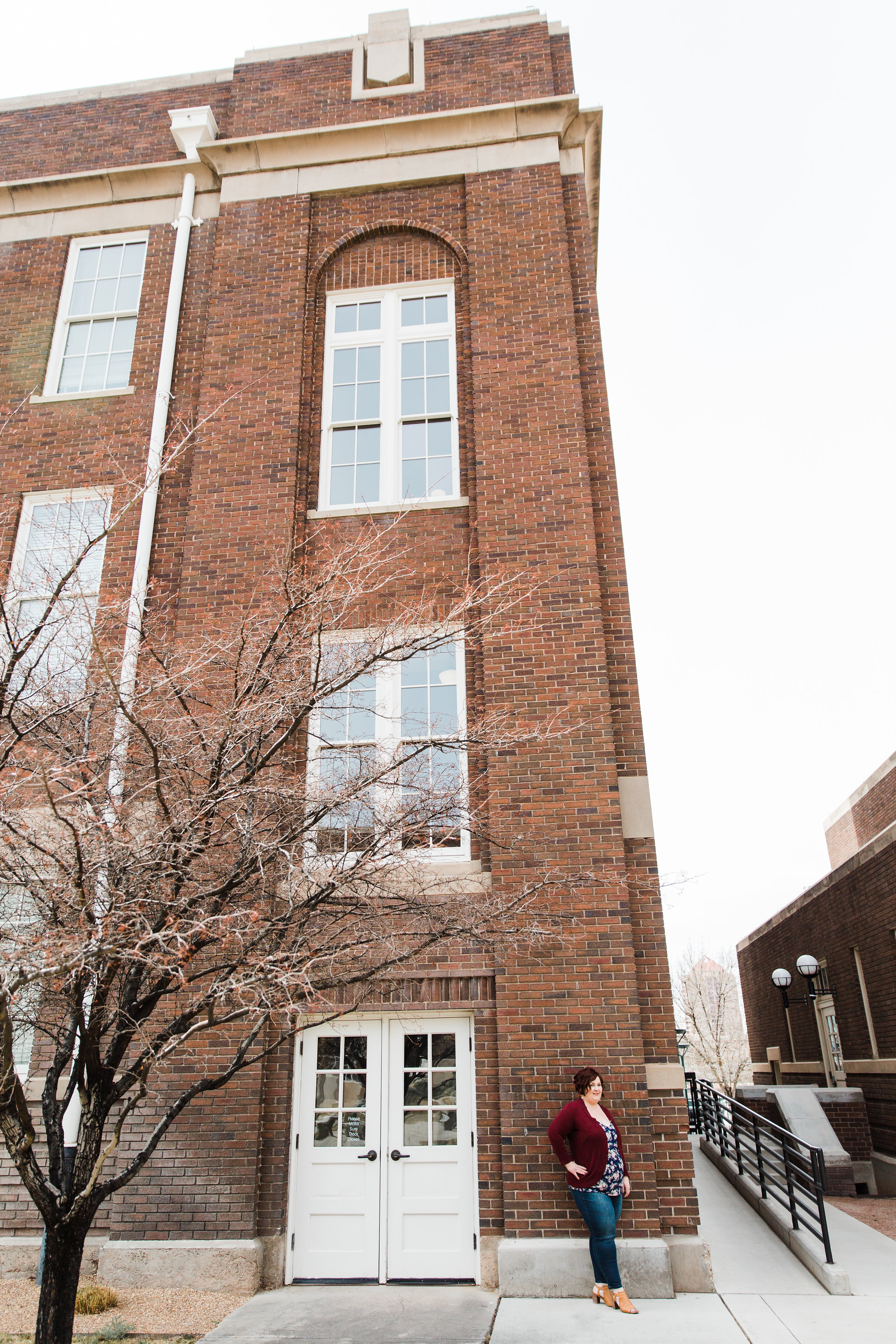 Invitation Trends I Love:
Right now I'm really into vellum everything, fun geometric paper clips, custom venue illustrations, and line art stylings. Also, if we get to add gold or copper leaf to anything, I'm in!
lovely amazing photo © arieleikinzerphotography.com